The Hashemite Group was founded by its Chairman, Al Sayed Hesham Al Sayed A. Al-Hashemi. The group's operational principles and the paradigms employed to achieve its goals are anchored within the founder's vision of a corporate entity unique in its respect for people, the environment and the society in which it operates.
A deep commitment to the core values of innovation, integrity and corporate responsibility provide the inspiration behind the pioneering spirit and innovative operational strategies that streamline and enhance the group's performance and takes it forward towards the accomplishment of its mission.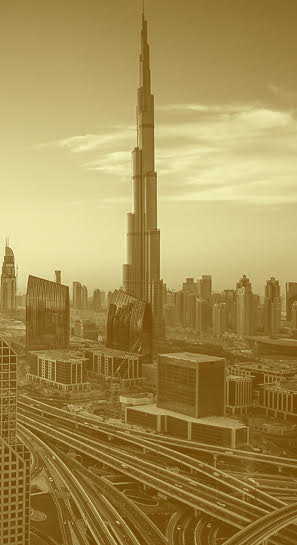 The Hashemite Group is engaged in the management of capital assets comprised of diversified business units operating in numerous disciplines. The group has achieved international recognition having risen to a position of prominence in the corporate and financial arena.
As a multidisciplinary group involved in myriad operational activities, the Hashemite Group seeks to synergize and leverage its human, capital and technology assets to bring about maximized returns through an optimization of asset performance and personnel productivity.
Headquartered at Dubai, United Arab Emirates, the group operates through its various entities, each forging reputable international alliances with industry leaders in its fields of activity and capitalizing on its high levels of expertise to tap into the potential opportunities the region offers.
The group leverages the interdependencies of its business units, together with the wealth of knowledge and experience gained from the marketplace to harness maximized returns across its portfolio of activities. The group provides a platform for connecting people, processes and assets, offering them the opportunities and environment in which to excel.
The Hashemite Group has a distinct core goal: to remain in the vanguard of market leadership, maintaining constant growth, sustaining the strength and quality of our resources and our competitiveness with the highest standards of reliability, while making significant contributions to the society in which we live.
Mission
The Hashemite Group exists to meet the needs of the marketplace by constantly exploring prudent and productive investment opportunities, and maintaining excellent relationships with our respectable clientele. To provide tangible 'added value' in our line of resources to deliver reliable, innovative and high quality products, solutions and services throughout the activities of the Group companies.
To successfully nurture and support our reputable and exclusive alliances and partnerships with the world's leading brands and offer a wide range of products and solutions. We will continue creating strong alliances with esteemed international principals and associates.
It is our priority to continuously support and develop human potential; our experienced and talented multi-national team is committed to practicing the highest standards of excellence and endorses the values of 'honesty, honour, integrity, timeliness, and respect for people'. Our team is dedicated to increasing awareness for an improved environment and higher social standards.